You want the mascot of your company / association for an event or to decorate your reception or your offices? Looking for giant objects or figurines in 3D for your POS or decor?
At Ma Mascotte, we design and manufacture giant sculptures (fiberglass or resin) for all our clients. We offer you the customized realization of works of art in 3D with perfect finishes.
Manufacturing of 3D Giant Sculptures
Each work is directly carved by hand by a competent artist for a customized rendering of quality.
We create giant sculptures and figurines of all kinds: animals, characters, statues, objects, POS, furniture, etc. We are also specialized in the reproduction of masterpieces.
Durable in time and lightweight, our custom made designs are perfect for attracting the eye and customers.
Our custom-made statues and sculptures in resin or fiberglass are ideally designed for commercial entertainment, ornaments, films, product promotion, resellers, etc.
Characteristics of the sculptures:
Quantity: Unit or Series.
Material: Resin / Fiber / Foam.
Size: from 50cm to 300cm.
Finishes: paints, varnishes, epoxy (matt or gloss).
Reinforcement if necessary.
Location: Indoor or outdoor.
Durable, lightweight.
Transport and specific packaging.
Price: On request only
Idea of ​​budget: 2000 € HT – 5000 € HT
(* possible tax exemption)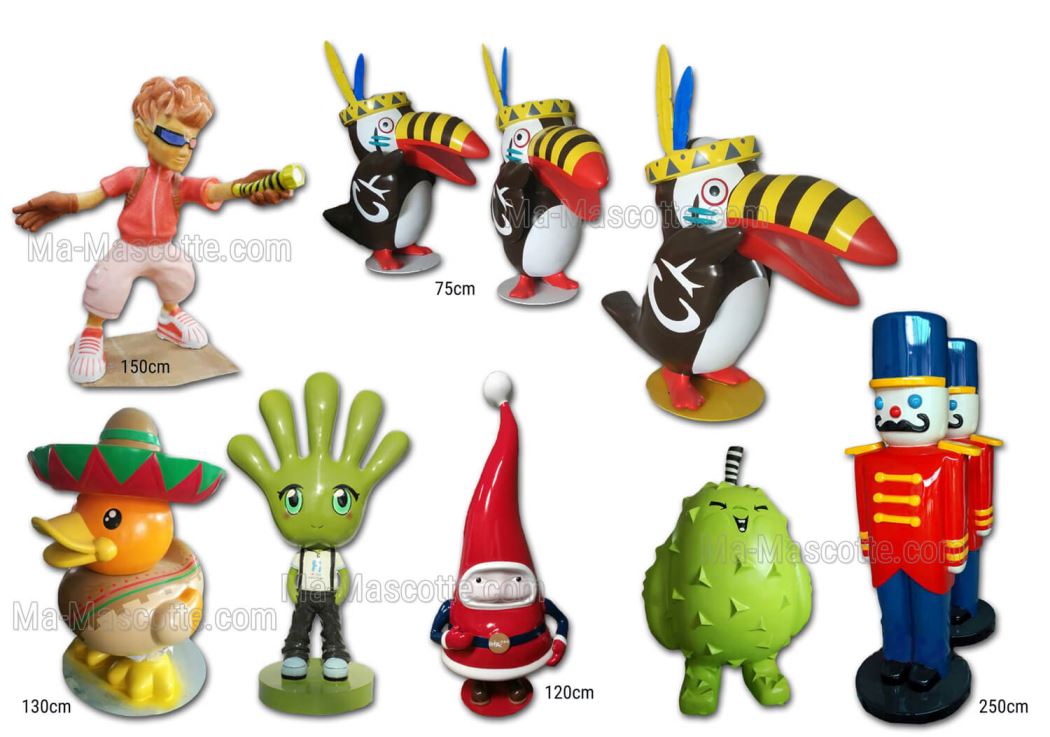 Do not pay anything! Get your giant figure sculpture for FREE *!
Benefit from the tax exemption at 100% of the amount of your figurine or giant statue.
Summary from article 238bis AB of the General Tax Code: The sculptures and decorations we make are works of art by living artists. As such, tax deductions are available to businesses and the liberal professions as part of the acquisition of original works by living artists.
Companies that purchase original works of living artists and enter them into a fixed asset account may deduct from the profit for the acquisition year and the following four years, in equal parts, an amount equal to the purchase price .
However, the amounts are deductible only within the limit of 5 ‰ of the turnover. In return for the tax advantage granted to it, the undertaking is obliged to exhibit the work, free of charge, in a place accessible to the public or to employees.
Example: A company with a turnover of 1 000 000 € can amortize 5000 € over 5 years. It can therefore devote a budget of € 25,000 to the acquisition of a work.
Keywords: giant figurines, decoration mascot, giant poster, giant object 3D, objects XXL, 3D creation, reproduction, Objects, animals, furniture, statues, people, posters, resin, fiberglass, cinema, advertising, television, stand, park attraction, museum, show, gardens, events.