Custom Fursuit Manufacturing
Ma-Mascotte permit the creation and manufacture of a new type of costume very popular: the fursuit!
The fursuit (or furry suit) is a costume representing an anthropomorphic animal with fur. If you are a member of the Furry fandom community, or a company / club wishing to be represented by an anthropomorphic animal, we now allow you to create and make your own fursuit!
A mix between a hairy beast and a human being, that's the spirit FURSUIT / FURRY SUIT!
Between the mascot disguise and the fur costume, there is only a step … At Ma-Mascotte, we mainly manufacture Toony's fur: fursuits inspired by cartoons or comics.
So that each costume is unique, we also offer the design of your fursuit. Just send us your characteristics (colors, design, visual …) and we will create your future from them. We can also create a face expression of your choice on the costume's face to make it happy, angry or whatever you need.
Specific information:
Creation of your custom fursuit in design, materials and colors.
We can also integrate your logos in silkscreen or embroidery.
You have the possibility to add clothes and accessories to your fursuit.
Fursuit Graphic Design: 
The graphic creation of your design-made fursuit (back, face, profile) is free for each order.
Custom Made Fursuit Price
Start at 700€
Choice of design, colors, materials
Free graphic design
Logos in embroidery or silkscreen
Lead time: 4-8 weeks
Costumes Information
Mascot Vs Fursuit
The difference is not so blatant between a mascot or a fursuit, it is rather a fashionable effect that defines the Fursuit movement.
Thus, the materials used are similar between the two, it is always different types of fabrics and foam.
However, mascot costumes are most often caricatured or exaggerated in the sense that the proportions are unrealistic (eg mascot big head compared to the body) in contrast to fursuit that tend to animal replicas.
Finally, the fursuit are closer to the body in order to marry the shapes of the person wearing the costume; this is why an adjustment to the tailor is often necessary.
For your conventions fursuit (Anthrocon), parades or shows, consult us.
Find more information on fursuit on Wikipedia and on the dedicated page of Wikifur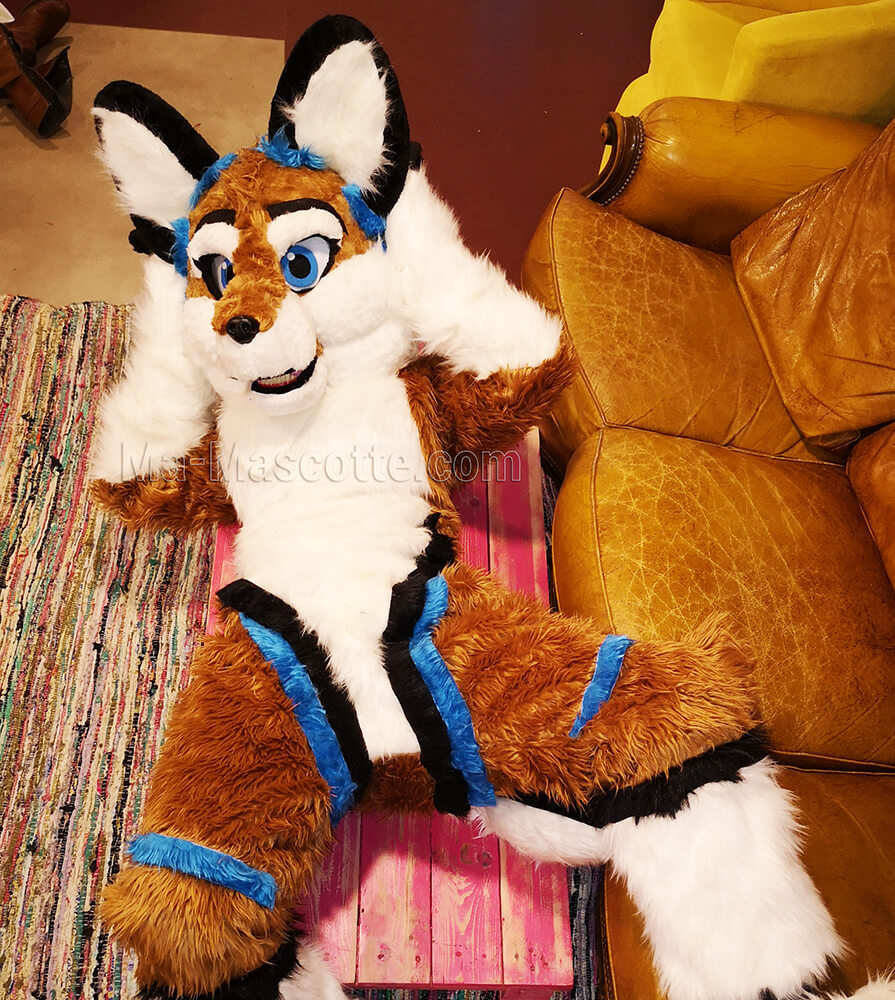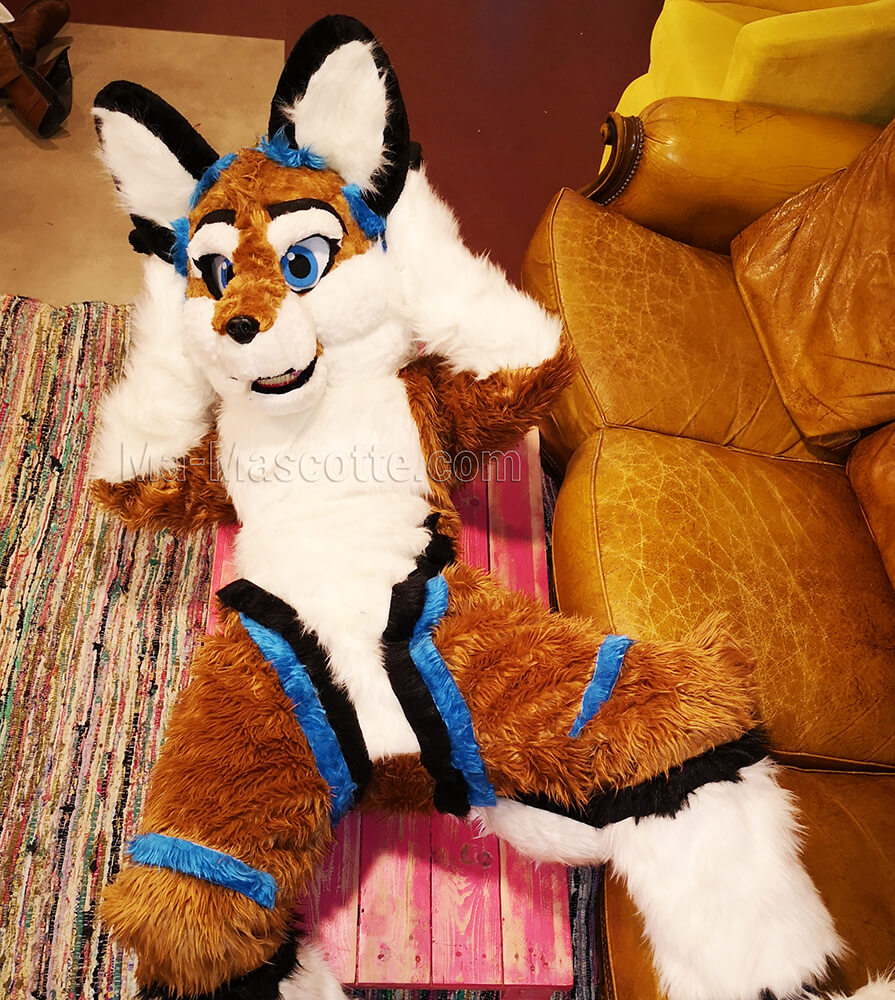 [Total :

48

Moyenne :

4.3

/5]