Manufacturer of inflatable POS, advertising inflatables, custom inflatable packaging
An inflatable POS for inflated advertising!
For an original advertisement with a strong visual impact, opt for an inflatable advertising POS for the entrance of your store or your stand at a trade show or a fair. (POS: point of sale).
A product replica with a special shape will be widely visible from afar and will catch the eye of all passers-by.
Easy to set up and to uninstall, with an indoor and outdoor use, a long lifetime and a small price, the inflatable packaging knows how to attract gondola heads, supermarkets, mass distribution and more specifically stands and aisles.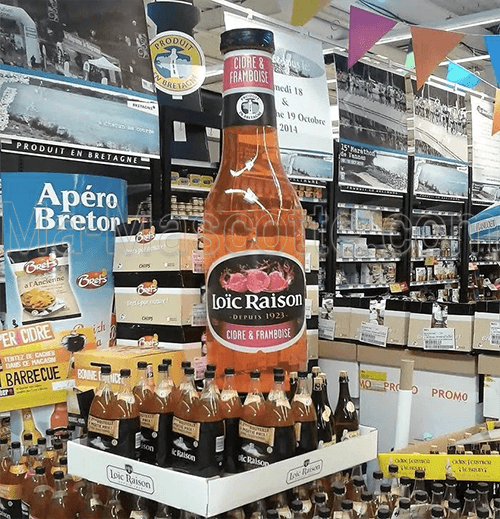 Inflatable point-of-sale advertising is a powerful communication tool that will allow you to enhance your brand image.
The main categories of inflatable objects or packaging that we produce are:
Wine bottles – Product replicas – Giant bottle – Cans – Packaging – Sachets – Balloons – Inflatable pool – Inflatable furniture (poufs, armchairs, cubes …) – Mini inflatable advertising.
There are two kinds of inflatable products that are mainly distinguished by their air inflow system:
Custom inflatable with sealed air / captive air with valves (inflatable POS).
Self-ventilated inflatable structures (with blower); see here: Inflatable structures and mascots
The major advantage of inflatable POS is that it is very light and can be placed on ground, suspended, attached or floated in the air with helium fill in. Thus, it does not reduce or hinder the sales space, keeping a strong visual presence on busy axes, it allows a very interesting ROI.
Inflatable POS and marketing…
An inflatable POS is an inflatable object allowing you to reflect your brand image through a fully inflated object!
Inflatable POS are therefore a good way of communication because they offer a strong impact with low constraints (low price, space-saving, can be suspended).
Nothing like promoting a brand or an object = making it in a giant size (size XXL) and hanging it to optimize its visual impact without cluttering the space and making it not accessible to the public (or even on the rooftop of building for instance).
Filled with air or helium, indoors or outdoors, placed on the ground or suspended in the air, custom inflatables with trapped air are timeless!
In contrast to inflatable structures (self-ventilated structures) that we offer with a sector blower, POS or inflatable objects are differentiated by the fact that air is trapped within the structure and that there is no need to inflate it permanently (like the inflatable pool toys for example).
The main categories and creations include inflatable replicas, inflatable bottles, inflatable characters, animals, balloons.
A real size, a giant format ideal for taking pictures with and making the buzz !!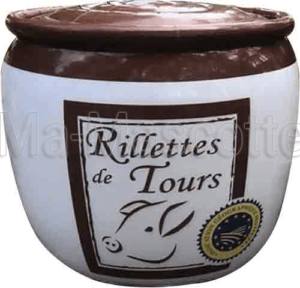 Optional:
Supply and delivery of helium.
Lighting: on-board LED light system, allowing your inflatable to shine.
Characteristics:
From: 10cm to 800cm
Quantity: start from one unit.
Material: PVC 0.18mm to 0.5mm
Quadricolor printing
Suspension rings.
Indoor or outdoor use.
Warm seams technology.
M1 / M2 flame retardant.
One or more check valves
Maintenance kit (patches and glue for repair))
Electric inflator or manual pump.
Note : In order that the inflatable ad be able to fly once inflated with helium, the volume of the balloon must be greater than the weight of its envelope that characterizes it. For example, a product replica need a certain dimension so that the volume of helium is large enough inside to make it fly.
We accept the custom manufacturing of your inflatable POS in all sizes and shapes; we take care of your project, design and conception.
On the other hand, on these products that are printed before being assembled, there are many resources dedicated to the preparation of files and the conception of product design. The unit price can drop drastically between a quantity of 10 pieces or 1000 pieces
As each project is unique, please contact us for a price and quotation.
Examples of our POS creations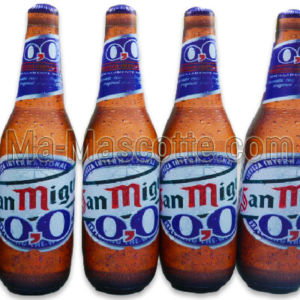 [Total :

4

Moyenne :

5

/5]